Event Details
April 2017 Monthly Meeting
Date:
April 19, 2017, 11:30am – 1:00pm
Organizer:
Location:

Western Michigan University - Southwest
Room 1413 (Hallway to the left after entering)
2785 E. Napier
Benton Harbor, MI 49022
269-934-1500

http://wmich.edu/southwest/contact/directions.php


Price:

$15 for Members, $20 for Guests

Event Type:
iCal link
Meeting Topic: What Can Be Done with the Annual Performance Review?
Speaker: Michael Pachuta
from MAP & Associates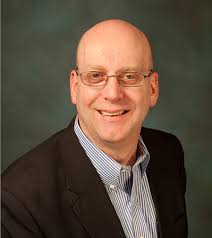 What Can Be Done with the Annual Performance Review?
In this presentation, we will evaluate and discover what alternatives there are to annual performance reviews.
We will discuss MOLOJR's, which may just replace how are conducting evaluations.
Michael A. Pachuta has been an entrepreneur and change agent for a number of businesses, non-profit institutions and professional organizations. Currently, Mr. Pachuta is the founder of MAP & Associates and HRPreneur. Previously Michael was President and a Shareholder of Credential Check Corporation, a global provider of Workforce Screening Services to corporations and financial institutions. He was also vice-president of Summit Group Holdings, LLC, a diverse investment and management firm focusing on commercial real estate and under-valued business assets.
We will look at some new technology that can be used to attract, retain and focus the next generation of workers while allowing for mentoring and accountability from your veteran employees.